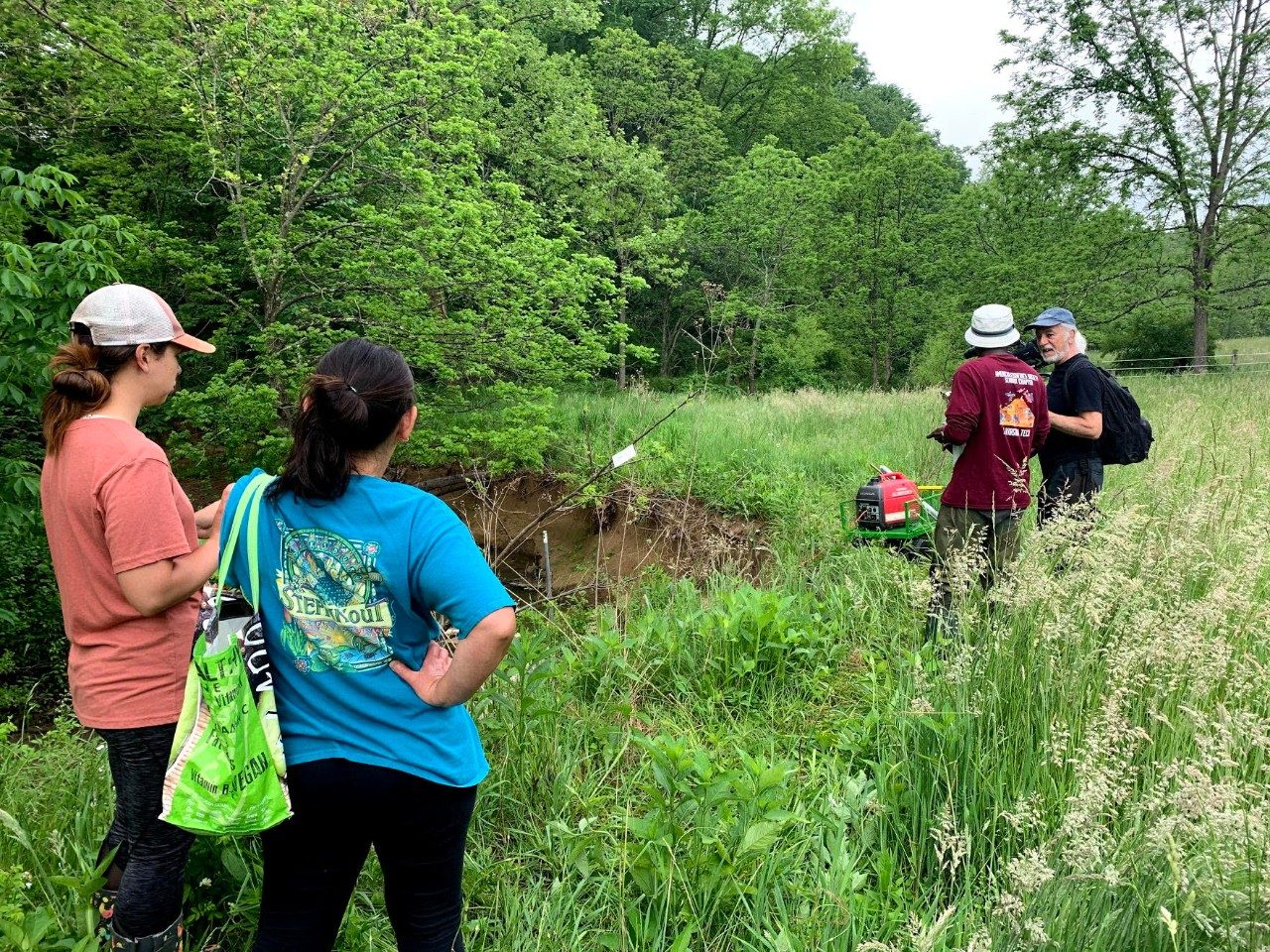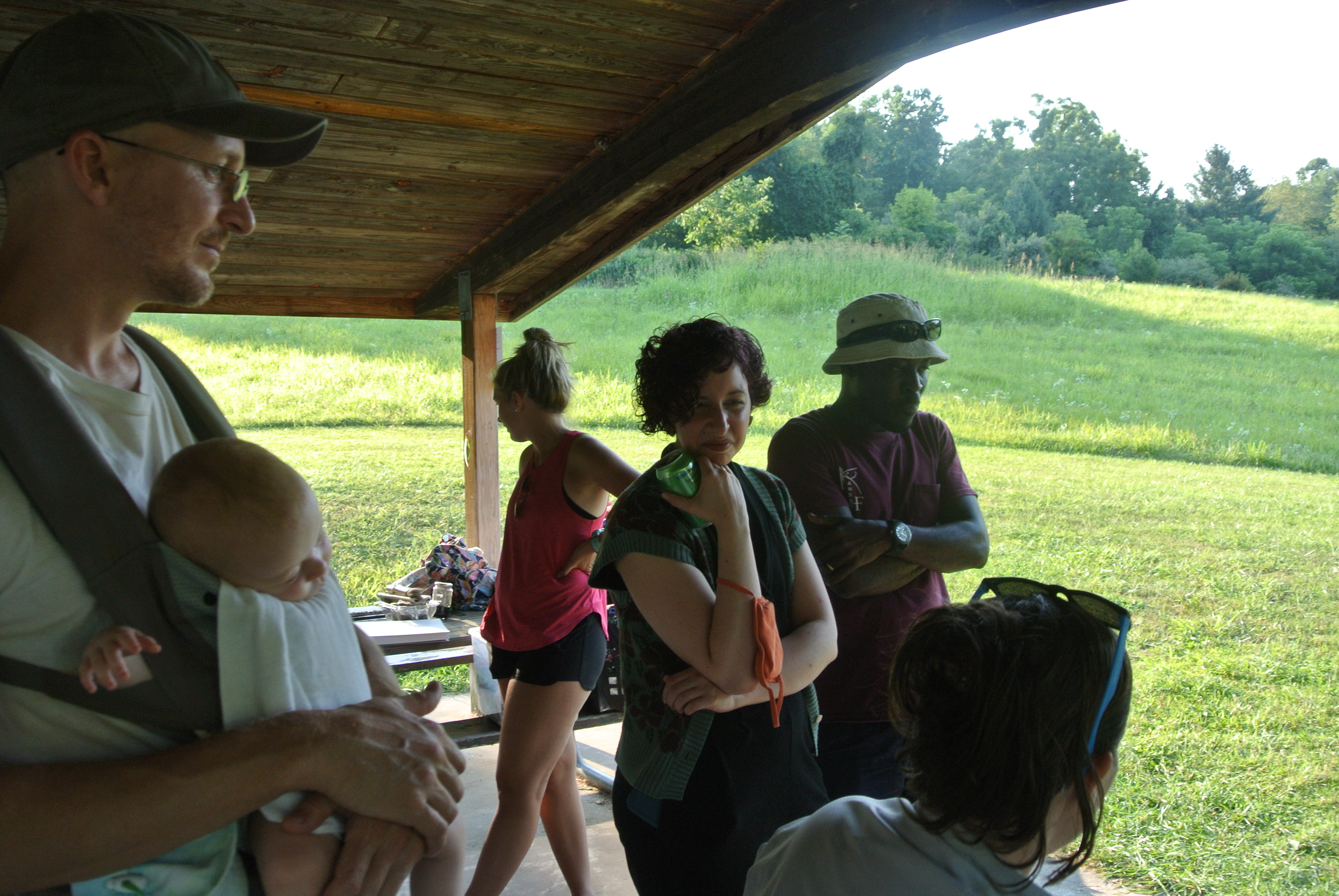 Photos: Hiromi Okumura, Courtney Surmanek & Emma Hultin. Artwork: "Saving the World with Bluehead Chub by Hiromi Okumura
"
SciArt Collaboration: The Significance of Nestbuilding Fishes in Freshwater Ecosystems

Supported by:
The Center for Communicating Science's
SciArt Initiative
Collaborators:
Emmanuel Frimpong, Eugene Maurakis, Hiromi Okumura, and Courtney Surmanek
Description:
A summer of arts-based exploration that will enable the team to get to know one another, to immerse themselves in the field, and to bring visitors to Deerfield Trail into a creative process and exploration of its unique freshwater ecosystem. The vision for our project is to enhance the public's appreciation and awareness of Deerfield Trail, freshwater ecosystems, and the remarkable life of freshwater nest building fishes. Specifically, we seek to highlight the unique story of the Bluehead chub, a freshwater fish that builds its nests one pebble at a time with its mouth.
Enhancing awareness has both cultural impact and scientific value. We believe that opening up audiences to the playful, cooperative, strategic, and wholly unique behaviors of nest builders and their freshwater fish neighbors will be a moving step in supporting people's connection to our freshwater ecosystems, inclusive of their precarity and possibility.
Human and ecological health are linked. Ecological health impacts human health. Our way of life and health impacts ecological health. We are all connected, and we are committed to thinking globally and acting locally.
Right now, we are exploring the development of a site-specific sonic journey through Deerfield Trail -- past, present, and imagined. Utilizing Courtney's focus on place-based theater, and Hiromi's work utilizing "found" sound to create collaborative artworks, we imagine a series of workshops and field explorations that will serve as the creative seeds for a fully produced site-specific walk through Deerfield trail.
The walk will be created to highlight impressions of Deerfield Trail, with a focus on the activity in Toms Creek. Interviews with area scientists, naturalists, and heritage holders will weave a collage of perspectives. Through the experience of the walk, audience members will tune themselves to the forces underfoot in Toms Creek, back in time, and down the trail.