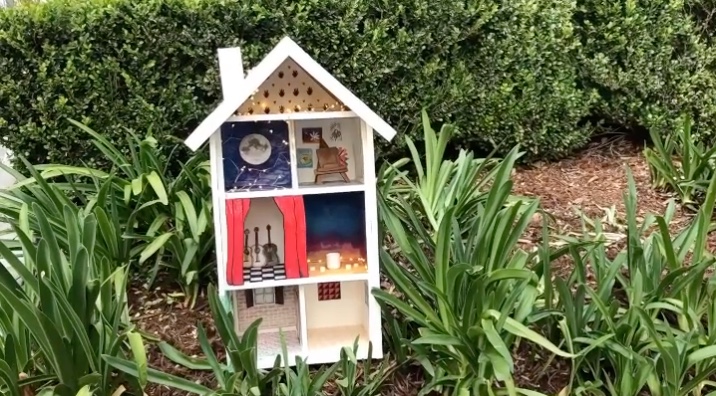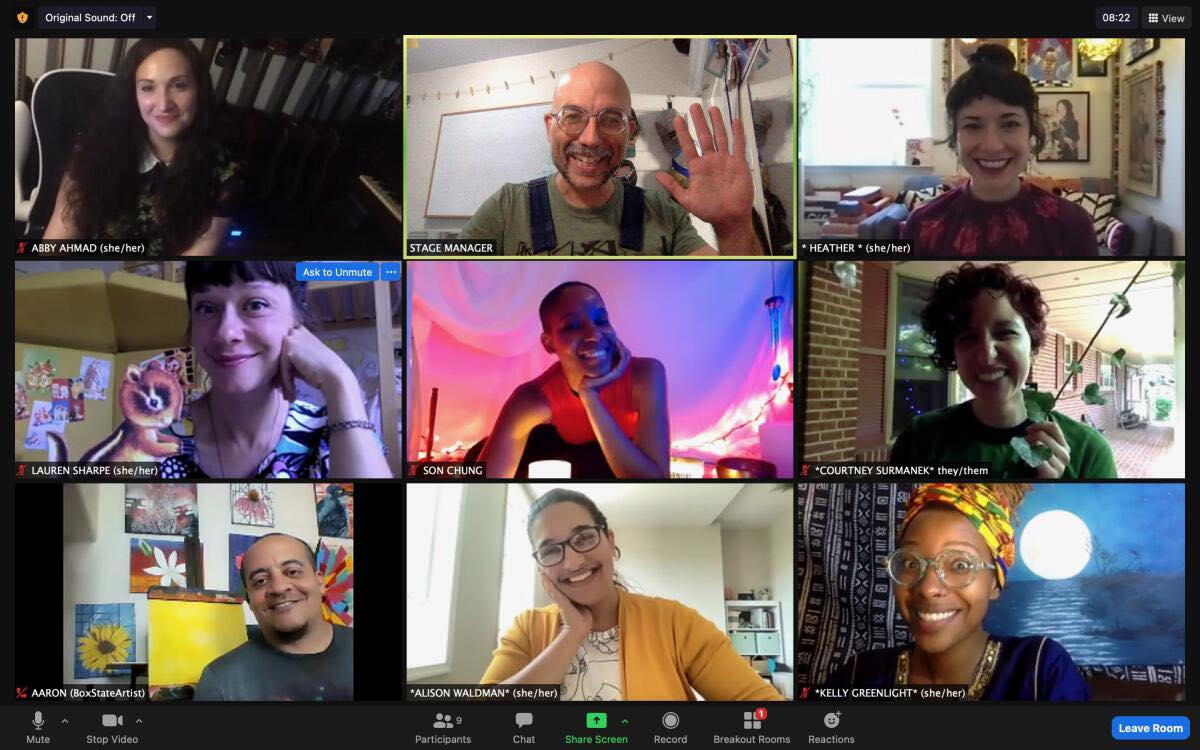 Image 1: Image still from video created by Heather Gray, imagining each artist's room as a room in a collective house; Image 2: Ensemble group photograph
Resiliency Moments
Collaborator with
The Clinic
The Clinic Performance
creates art-based workshops and immersive performances that support health care professionals in rediscovering the inherent joy found in caring for another human being. Resiliency Moments are one-on-one performative experiences designed to offer health care professionals small moments of joy, wonder, and healing amidst their workdays.
Healthcare professionals often suffer from compassion fatigue and burnout, and even more so during the extreme circumstances of the COVID-19 pandemic. We are nurses, artists, musicians, dancers, and theater makers seeking to create a new model of care. We work together in hopes that our backgrounds, voices, and artistic practices are frameworks for participants in healthcare settings to feel seen, heard, and cared for.
We believe moments shape who we are. Moments can disrupt our nervous system so that we can stop and see something from a new part of our brain, or experience something we have not been wired to experience. We look to create moments of reflection, moments of change, moments that let us feel all our emotions: sadness, joy, grief, hope, and more.
I'm currently leading Resiliency Moments online from home. I've created two scripted, though highly participatory and improvised, experiences:
Whisk the Charts, Knead Grief
(set in my kitchen), and
made for me and you
(set outside on my front porch).
Each Resiliency Moment thoughtfully interacts with the
Five Principles of Trauma Informed Care
laid out by the Trauma Informed Care Institute, the
three key elements of Self-Compassion
laid out by Dr Kristin Neff, and the four elements of the
See Me as a Person Framework
developed by The Daisy Foundation and Creative Healthcare Management, all through the lens of Playful Theatricality.
Recent Productions + Projects:
- May 14 - June 18: Resiliency Moments with heathcare professionals and socially engaged artists at Colorado Business Committe for the Arts, Colorado Center for Nursing Excellence, Denver Health Medical Center, Kaiser Permanente, Redline Contemporary Arts Center, and Rocky Mountain Hospital for Children.
- October 30; November 6 & 13, 2020: Resiliency Moments with social workers and nurses working in Staten Island University Hospital's hospice and palliative care units.
- August 18, 2020: "Moral Injury, Movement, and Storytelling During a Time of Crisis", a workshop with the Colorado Center for Nursing Excellence.
Our team:
Abby Ahmad:
@abbyahmadmusic
Alberto Denis:
@albertodenis
Clare Hammoor:
@revdocclare
@heatherthegray
Kelly Greenlight:
@kellygreenlight
Cortney McGuire:
@cortina2
Tara Rynders:
@tarinabird
Lauren Sharpe: @petalsandleaves
Son Spirited:
@sonspirited
J. Aaron Walker: @mr.lemons.art
Alison Waldman:
@alisoninmotion